Plastic crusher is noisy. How to reduce the noise? If the noise of the plastic crusher is symmetrical and everything is normal, the noise is different according to the different materials. If there is abnormal noise, check whether the rotation angle of the belt pulley is overturned. The pulverizer motor has high rated power and loud sound. Check the axial force of the internal motor rotor and whether the pulley is loose and elongated.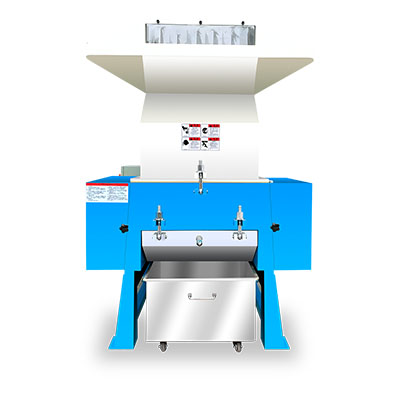 There are also two reasons:
First, the rolling bearings on both sides are damaged and must be replaced. Second, the hammer blade is damaged, and the centripetal force is inconsistent, causing the machine to vibrate and make a loud sound.
2、 Whether the machine is running around and has strong vibration, it must be considered that the bottom end is fixed with galvanized pipe. It is also said that it is not advisable to press with lifting objects and wrap with mattresses. The machine must discharge heat. It is suggested to put it in a professional anechoic room.
Noise reduction is just sound insulation, noise reduction and sound absorption. It's all about the renovation of the shredder office environment. For example, ceiling decoration, sound insulation board, sound insulation cover.
However, there is no way to deal with the problem at all.
Therefore, the mute mode should be selected as much as possible when selecting the crusher. The cutter head room silent mode crusher with true two-layer sound insulation and noise reduction design scheme.